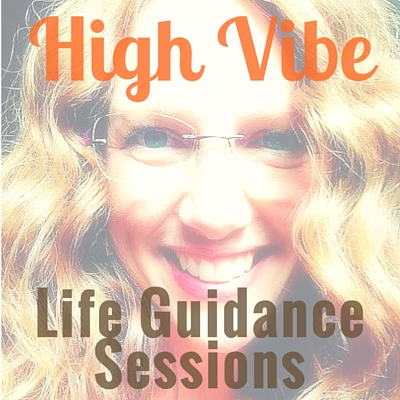 Greetings Dear Ones… Here we are, birthed forward into a shiny new year!
2016 is up and running… WooHoo!! Are you feeling exhilaration and inspiration fueling your passion forward in the Light of Love?
Here's to PRESENCE, in Loving Awareness…
Please enjoy January's Message from the Love Field! I invite you to read and re-read the message throughout the month as the energy vibration in the words will help you to further attune and connect with the highest possible vibration of personal presence in the Light of Love. This will be immeasurably valuable as we navigate onward in 2016.
---
Open Your Presence!
It is time to Open Your Presence.
It is time to awaken to your realization of Infinity.  
Open your Presence.
Do you know how?
We would tell you to just allow.  
Allow space.
Allow effortlessness.
Allow ease.
Allow the Grace of Infinity to embrace you ~ feel the warmth of the Light of Love within you.
Attune to the pulse of your very life force coursing through your Being Body.
Close your eyes… sit comfortably, and with eager relaxed alertness…
Listen ~ Feel ~ Observe…
With Loving Awareness become present.
You are your presence ~
Alive. Breathing. Vital.
Pulsing.  Aware.  
Listen for the rhythm of the cosmos that harmonizes with your breath and your beating heart.
Connect with this current of life giving flow within you.  
Open your Presence…
There is no where to go… no thing to do… in this state of Presence the current breath, the current moment is in perfect union with All That Is…
By Thy Grace… allow your Presence to be revealed.
Focus your awareness inward – breathe into the flame of pure Love Light that eternally lives in the heart, the Center of Your Being.  
Open your Presence.
Feel the cells – every fiber, every subtle layer of your Being, dancing in perfect harmony ~
Relating, Loving, Being.
Being Present.
Open Your Presence.
Trust.
Have Faith.
Be courageous.
Open your Presence.
Hide no more.
Let your Presence shine brighter than a trillion suns.
Dance in the Light of your Being.
Join the Chorus – the Multitudes of Angelic Hosts who have joined in celebration of your awakening!
Open your Presence.
You are perfection.  You are beautiful, magnificent – a reflection of Divine Infinite Source of All Creation.
Beam your light
Be your Presence.
Beam your Presence.
You are no less than the entire Cosmos expressed in this Human Form on this earth plane.
You are Greatness.  You are Limitless.
You are beyond description ~ a mirror image of the source of life ~ pulsing, alive, PRESENT.
Open your Presence!
Recognize the Light of Your Being
Be the Gift of Creation that you are born to be.
Be the Gift to Creation that your are born to be.  
Now. In this ever present now.
Be. Come. Present.
Open your presence…
This is the greatest gift!
You are the greatest gift!
Your Presence is the greatest gift ~
to yourself, first and foremost…
and then…
to all beloveds everywhere,
to the entire Cosmos,
to Infinity and Beyond…
Ever present, we are!
We are ONE.
You are a Child of the Universe
We are the Voice of the Cosmic Soul.
Together, as ONE Presence.
---
New Year Message from the Love Field – Catch it!
In case you missed it, be sure to read the New Year's Message that flowed in! There are great questions for pondering and reflection within the message and as always, Source delivers a needed dose of clarity inducing, love filled cheerleading. Don't you just love how Infinity and the Universe are always on our side? Now, if we could just remember that in each and every moment!  Here's to the journey! 🙂
---
Sharing Messages from the Love Field:
May all who read these Messages from the Love Field feel the vibrational frequency of Infinite Love that I feel pouring through me as I receive them.  May you all be blessed by Divine Grace and come into deeper and deeper harmony with the Light of Love within you as you read each transmission.
I feel so blessed by this experience and I'm deeply honored to be called to share these messages with all of you.  It is by standing authentically in the Light of Love of our BEings that we are meant to SHINE forth in this world, sharing our hearts and souls in Love Light Truth, and encouraging others to do the same.
If this message moves you, inspires you…lifts you up and resonates with you in some way,
in gratitude, I invite you to please share it, in its entirety, along with these paragraphs from me.
Bowing deep…honoring the Light of Love within you, with gratitude…
All LOVE…all the way!
Go Now… And Dance in the Light of Love!
Debra
Loving Awareness Life Guide
info@lovingawareness.org

---
Life Guidance Sessions with Debra ~
If you feel your heart longing for more support, guidance and upliftment as you navigate your life's journey, I am available for private sessions. (in person, locally or via the web, globally)
Now, more than ever, we need to feel supported as we grow and expand…consciously awakening in our Loving Awareness.  I'd be so honored to help guide your way on!
For more information, read about my sessions here

LovingAwareness.org