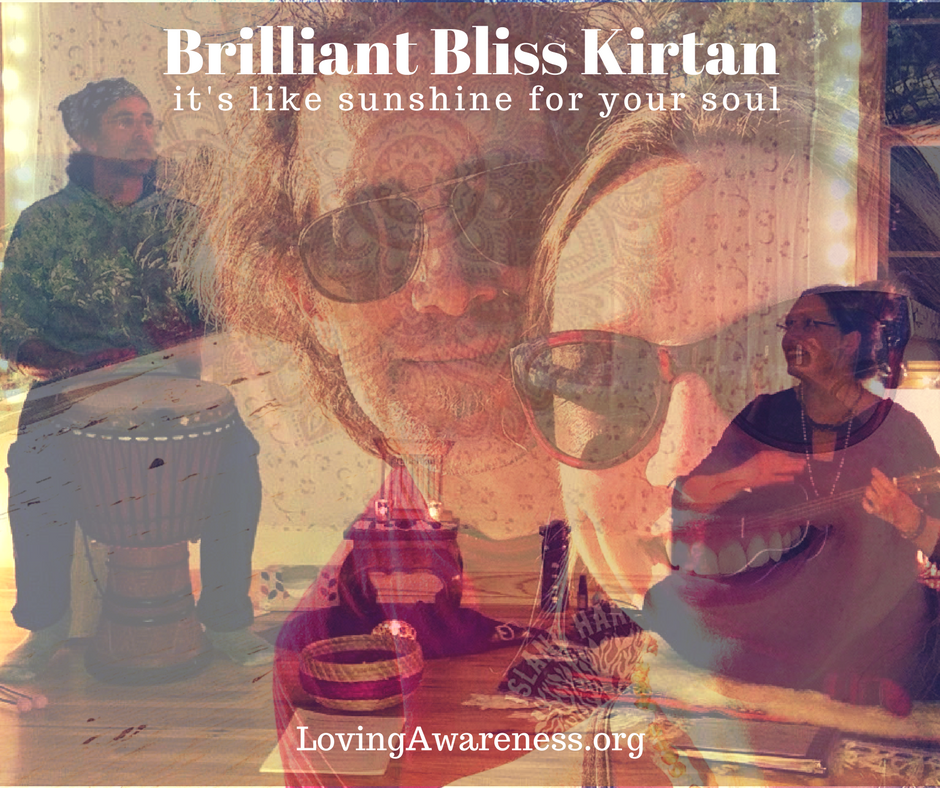 Date/Time
Date - 11/17/2017
6:30 pm - 8:30 pm
Brilliant Bliss Kirtan ~ 3rd Friday of Each Month at 6:30 pm
All are welcome! No experience necessary.
You may invite like-heart-minded friends…sharing is caring!
Kirtan is a wildly uplifting, heart expanding, participatory sound-music experience.
Debra and Mark Gehrke (of Loving Awareness Sanctuary, Waupaca, WI) blend ancient mantras with conscious, positive lyrics for a high vibe musical fusion that's said to induce Brilliant Bliss.
Come, grow your Love Light!
Brilliant Bliss Kirtan, it's like sunshine for your soul!
Location:
Loving Awareness Sanctuary is located on Highway 49, just north of Waupaca.
This is a private sanctuary. For exact directions, please RSVP.
RSVP is kindly requested.
Please RSVP to info@lovingawareness.org for address and directions.
Wellbeing Investment:
$11/person Loving Donation requested (your donation helps to support our growing Loving Awareness Community, thank you!)
More Info on Brilliant Bliss Kirtan:
Bookings
Bookings are closed for this event.
Categories